Tether Internet Connection with an Android Phone over WiFi
Author:
Gizmo
&nbsp Posted:
12 May 2020
&nbsp Viewed:
722 times
&nbsp Tags:
#Windows 10
#Network
---
1. Open your phone's Settings screen, tap the More option under Wireless & Networks, and tap Tethering & portable hotspot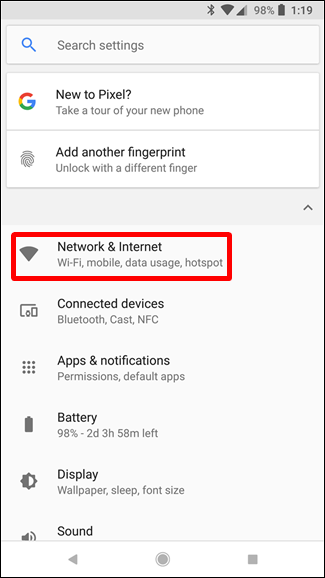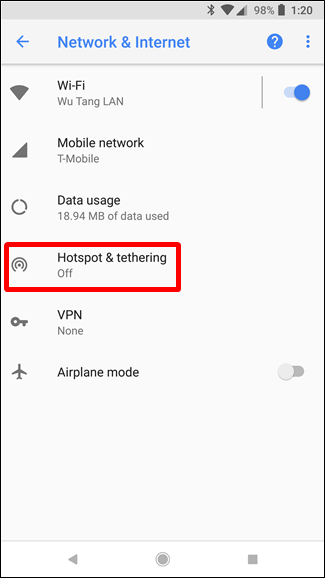 2. Tap the Set up Wi-Fi hotspot option and you'll be able to configure your phone's Wi-Fi hotspot, changing its SSID (name) and password.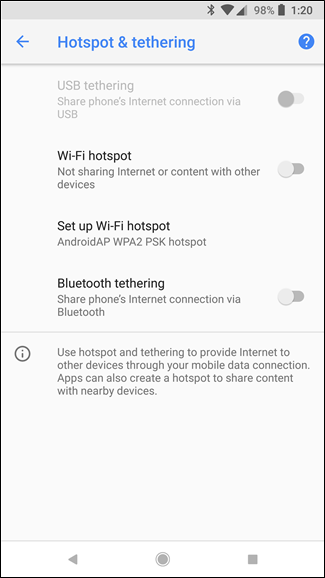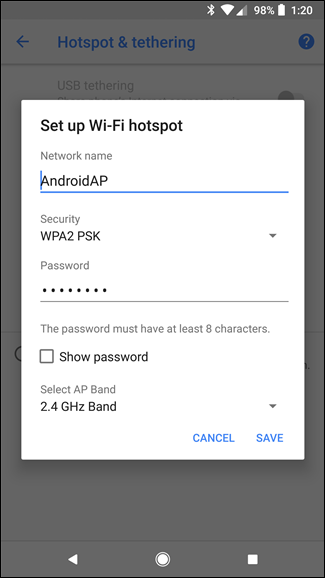 3. After configuring your hotspot settings, check the Portable Wi-Fi hotspot option. You can now connect to your phone's Wi-Fi hotspot from your laptop, tablet, or any other device.