Change Windows sounds
Author:
JD
&nbsp Posted:
13 May 2020
&nbsp Viewed:
326 times
&nbsp Tag:
#Windows 10
---
How to change Windows sounds
1. Open control panel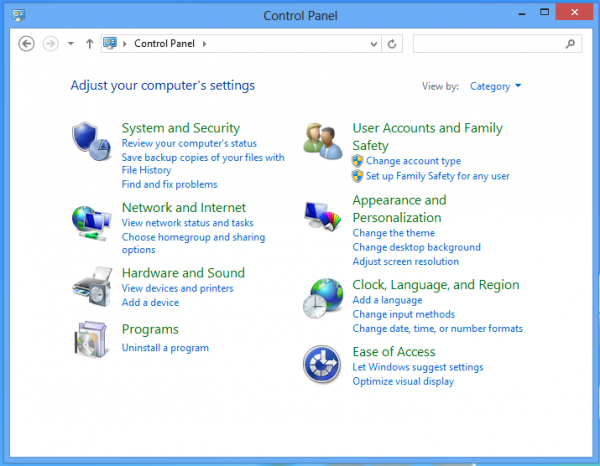 2. Open the Control PanelHardware and Sound category and click the Sound icon. The following window will appear on the screen: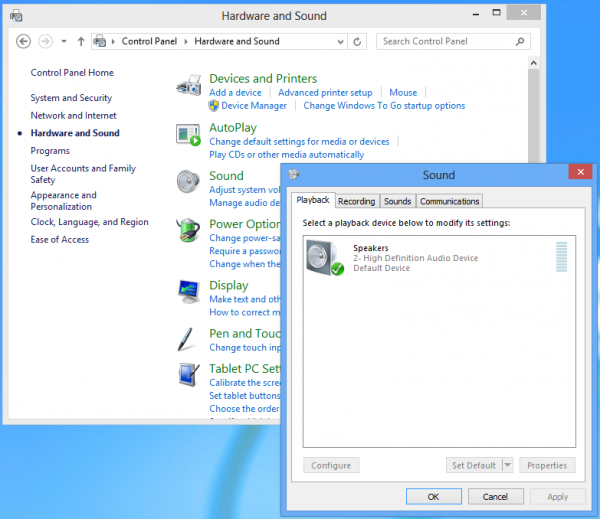 3 Click the Sounds tab.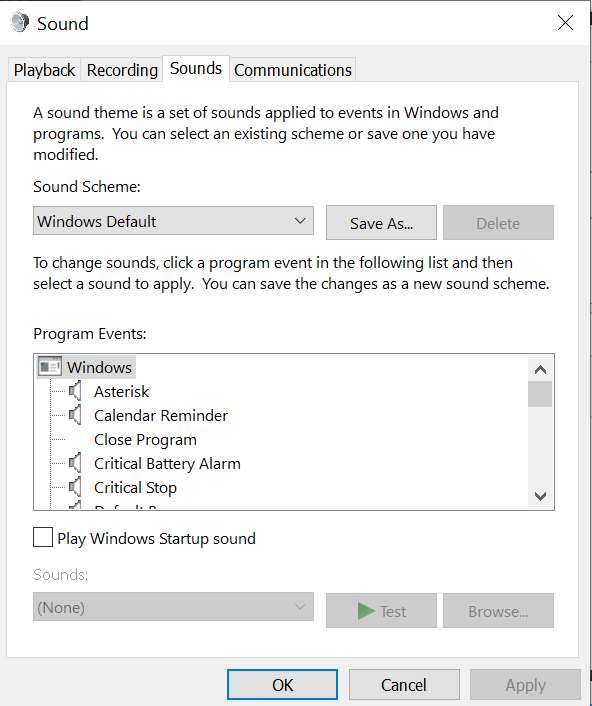 4. To change a sound scheme: In the Sound Scheme list, click the sound scheme that you want to use, and then click OK. Click the `Test` button to listen to the sound.