Fix OneDrive not Sync by restarting app
Author:
Kim
&nbsp Posted:
14 May 2020
&nbsp Viewed:
617 times
&nbsp Tag:
#Windows 10
---
Fix sync problems with OneDrive restarting app
1. Click the OneDrive button in the bottom-right corner.
2. Click the More option.
3. Click the Close OneDrive button.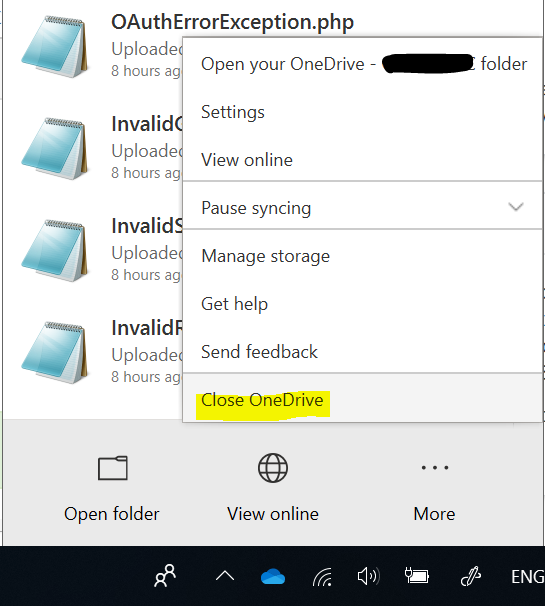 4. Open Start.
5. Search for OneDrive and click the top result to start sync client.