Fix onedrive not syncing by checking available storage
Author:
kim
&nbsp Posted:
14 May 2020
&nbsp Viewed:
655 times
&nbsp Tag:
#Windows 10
---
To check your OneDrive storage, use these steps:
1. Click the OneDrive button in the bottom-right corner.
2. Click the More option.
3. Click the Settings option.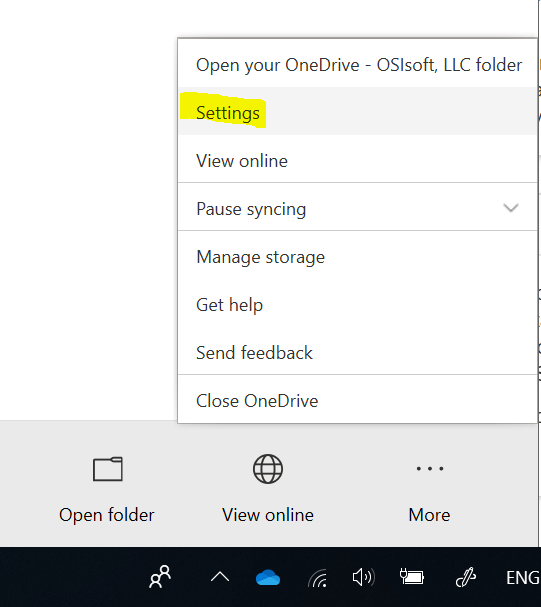 4. Click the Account tab.
5. Confirm the space available on the OneDrive account.