Skip the Login Screen in Windows 10
Author:
Robert
&nbsp Posted:
6 June 2020
&nbsp Viewed:
146 times
&nbsp Tag:
#Windows 10
---
Remove the login screen in Windows 10
Note: For this to work, you'll need to use a local Windows 10 account rather than a Microsoft one linked to your email address.

Create local account :
https://www.ts-wiki.com/wiki/62/create-a-local-administrator-account-on-windows-10

1. Press Win + R
2. Then, type netplwiz the run box.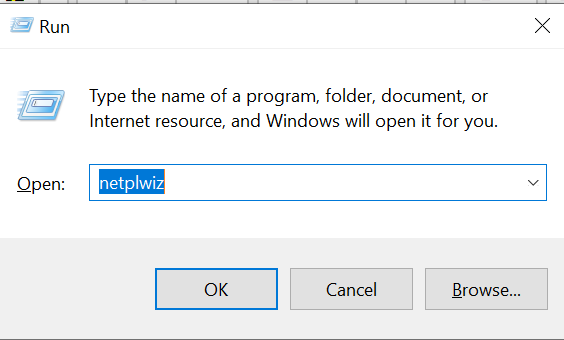 3. Select the username corresponding to the one you don't want to use with a login screen.

4. Uncheck the box above that says: "Users must enter a username and password to use this account."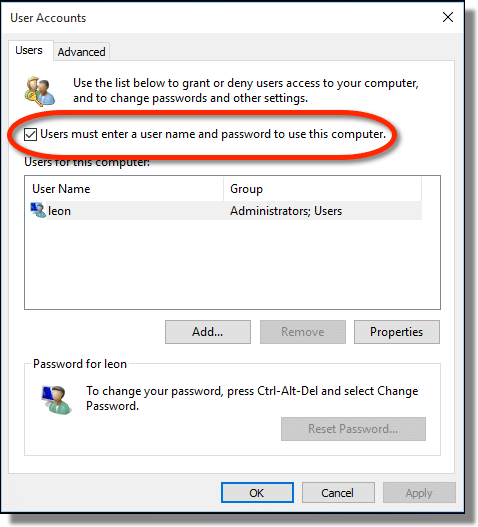 5. Finally, click OK.