Upgrade to Windows 10 for Free With a Windows 7, 8, or 8.1 Key
Author:
Lorrence
&nbsp Posted:
19 June 2020
&nbsp Viewed:
536 times
&nbsp Tag:
#Windows 10
---
You Can Still Use an Old Windows 7, 8, or 8.1 Key to upgrade to Windows 10
1. Get a Windows 7, 8, or 8.1 key
2. Backups of your important files before continuing
3. Create Windows 10 installation media with Microsoft's Windows 10 media creation tool
- Select "Create installation media for another PC" and the tool will offer to create a bootable USB flash drive or burn a bootable DVD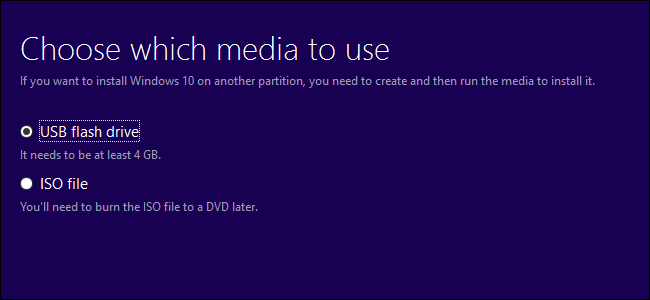 4. Insert the installation media into the computer you want to upgrade
5. Reboot
6. Boot from the installation media
7. Install Windows 10 normally
- You can perform an upgrade installation that keeps your existing files or a clean installation that wipes your system drive
8. When you're asked to enter a key, enter the Windows 7, 8, or 8.1 key. The installer will accept this key and the installation process will continue normally.
- (If you're using a Windows 8 or 8.1 system with the product key embedded in your systems UEFI firmware or BIOS, you may also be able to click "I don't have a product key." Windows 10 should automatically find the key in your UEFI firmware later and activate your system.)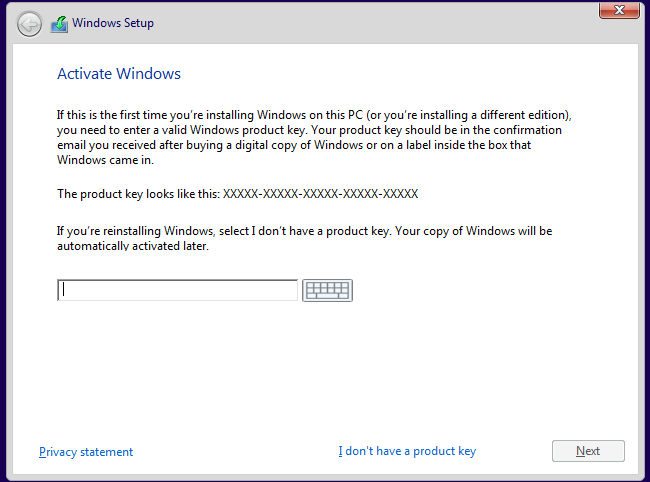 9. After you've installed Windows 10, head to Settings > Update & Security > Activation and you should see that your PC has a digital license