Make touchpad double-click to simulate the right click on mouse action
Author:
Onlooker
&nbsp Posted:
16 July 2020
&nbsp Viewed:
32 times
&nbsp Tag:
#Windows 10
---
1. Use the shortcut key "Win+R" to open the Run
2. Enter "regedit" as to open the registry editor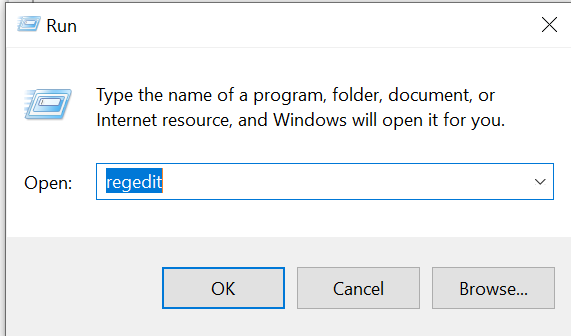 3. In the Registry Editor, expand in order: "ComputerHKEY_CURRENT_USERSoftwareSynapticsSynTP", select "TouchPadSMB2cTM3287-1"
(Note that because of the different hardware and software versions, the specific name here may be different, but it should start with "TouchPadSMB")
4. Change the value of the "2FingerTapAction" item to 2.