Stop code: WHEA UNCORRECTABLE ERROR for Dell laptop
Author:
Fan
&nbsp Posted:
28 September 2020
&nbsp Viewed:
231 times
&nbsp Tag:
#Windows 10
---
Specific Dell Latitude notebooks and Dell Precision Mobile Workstations may experience an issue with a Windows Hardware Error Architecture (WHEA) blue screen error or system freeze.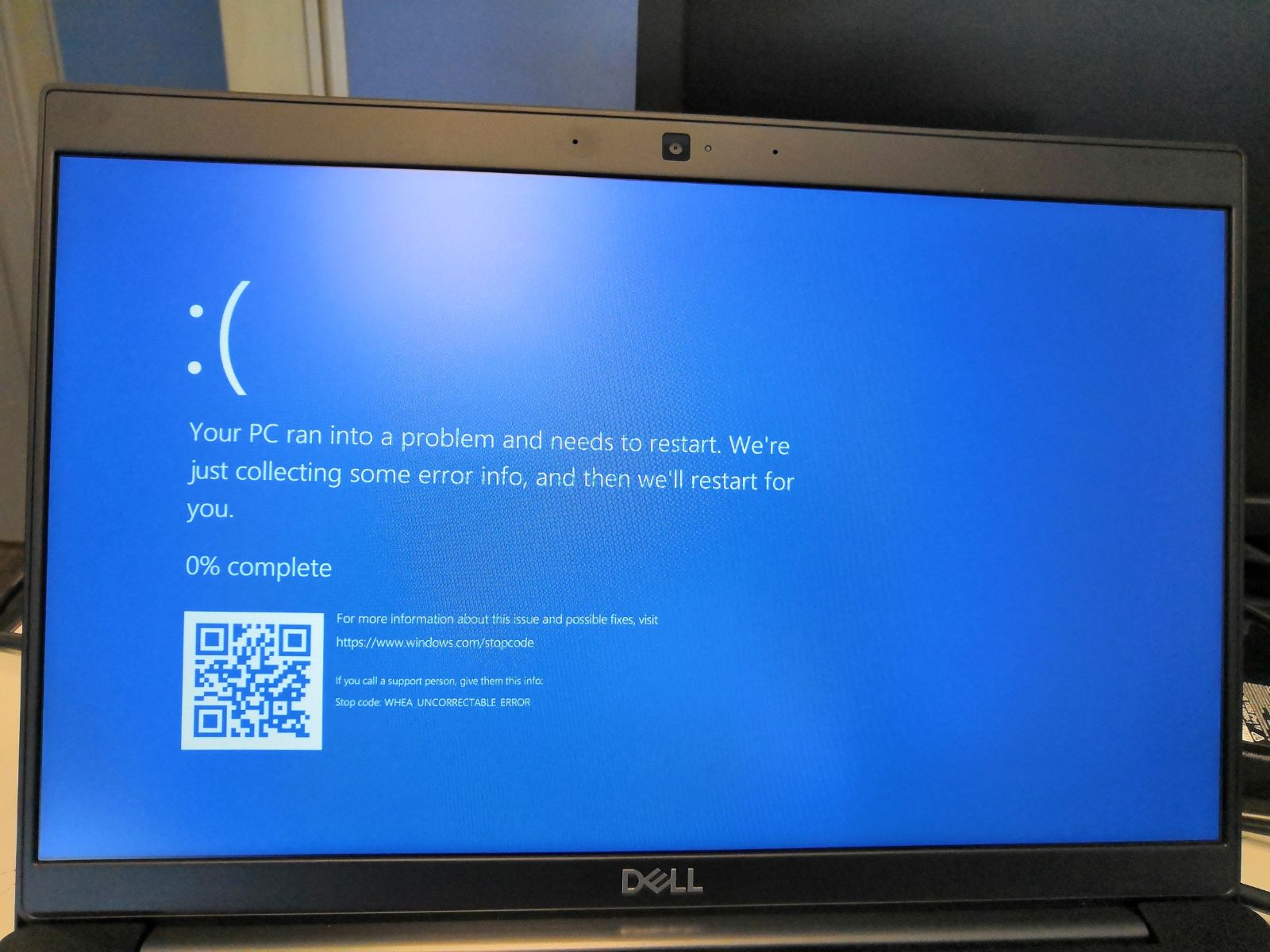 Dell Latitude and Dell Precision WHEA Error
The systems that are shown in the list below may experience a Windows Hardware Error Architecture (WHEA) uncorrectable error (Figure 1) or system freeze. No dump file is generated when the WHEA error occurs. These systems may also have an issue with:
- Freezing
- A black screen appearing when the system boots (warm or cold boot), resume from sleep or hibernate
- When the system resumes from the screen turning off
Affected systems:
- Latitude 5280, 5480, 5580 Notebook
- Latitude 5290, 5490, 5590 Notebook
- Latitude 5420, 5424 Rugged Notebook
- Latitude 7280, 7380, 7480 Notebook
- Latitude 7290, 7390, 7490 Notebook
- Latitude 7212, 7424 Rugged Notebook
- Dell Precision 3520 Mobile Workstation

Solution:
1. Browse to the Dell Drivers & Downloads page.
2. Ensure you have the correct System Type.
3. Select the Operating System.
4. Under Category, select Video.
5. Locate the latest Graphics Driver.
6. Click Download and save the file to your computer.
7. Open File Explorer and browse to the location where the downloaded file is saved.
8. Double-click the graphics setup file and follow the on-screen instructions to complete the installation process.
9. A system restart is required to complete installation.