Dell DisplayLink D6000 dock station is not working after updating driver
Author:
Woo
&nbsp Posted:
27 May 2021
&nbsp Viewed:
392 times
&nbsp Tags:
#Dell
#Windows 10
---
D6000 is no compatible with certain models of new laptops. Users have to either downgrade the Displaylink driver or get a new docking.
Issue: unable to connect to external monitors via docking station. There will be an additional driver appear in Device manager when connecting to an additional monitor.
Uninstall the current Displaylink driver via a cleaner
1. Go to displaylink.com , click Accept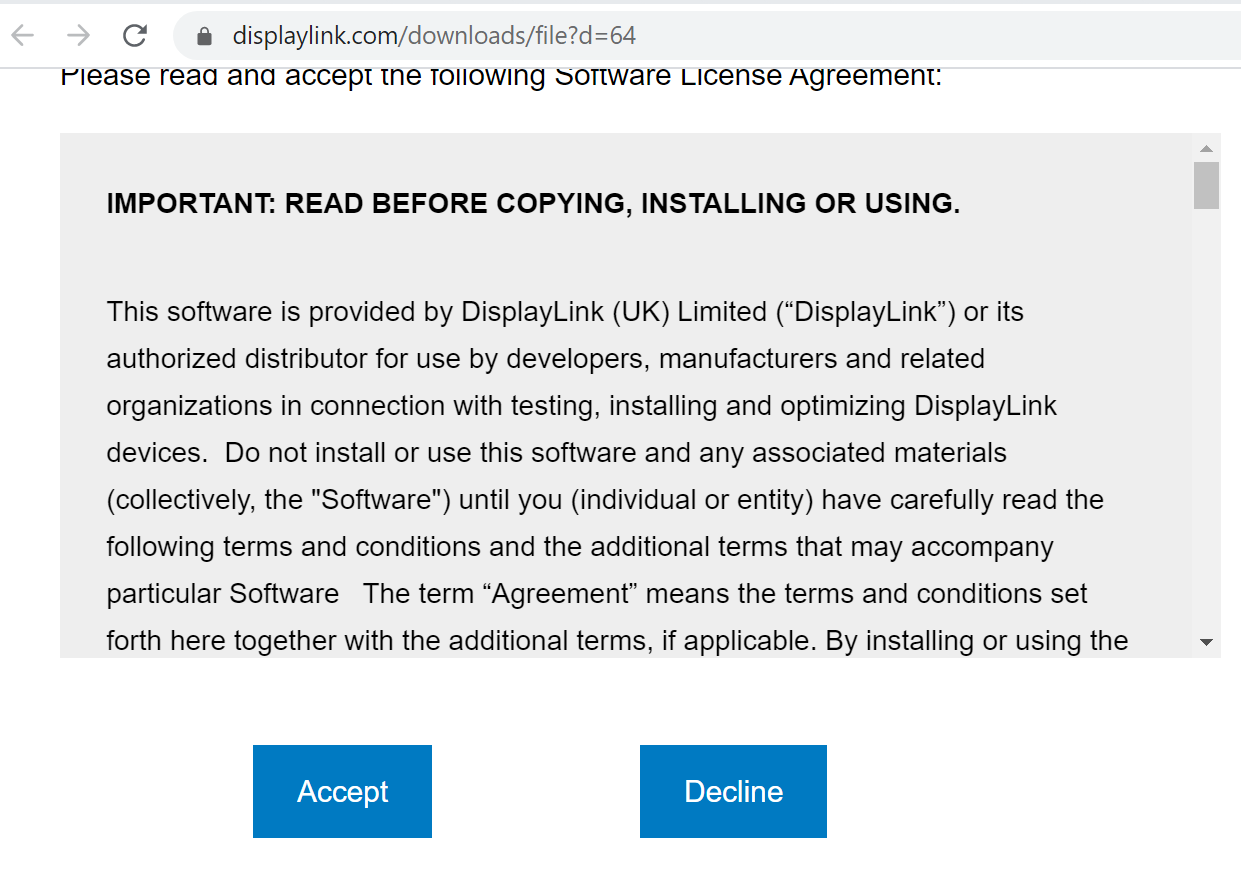 2. Install the software to perform the uninstallation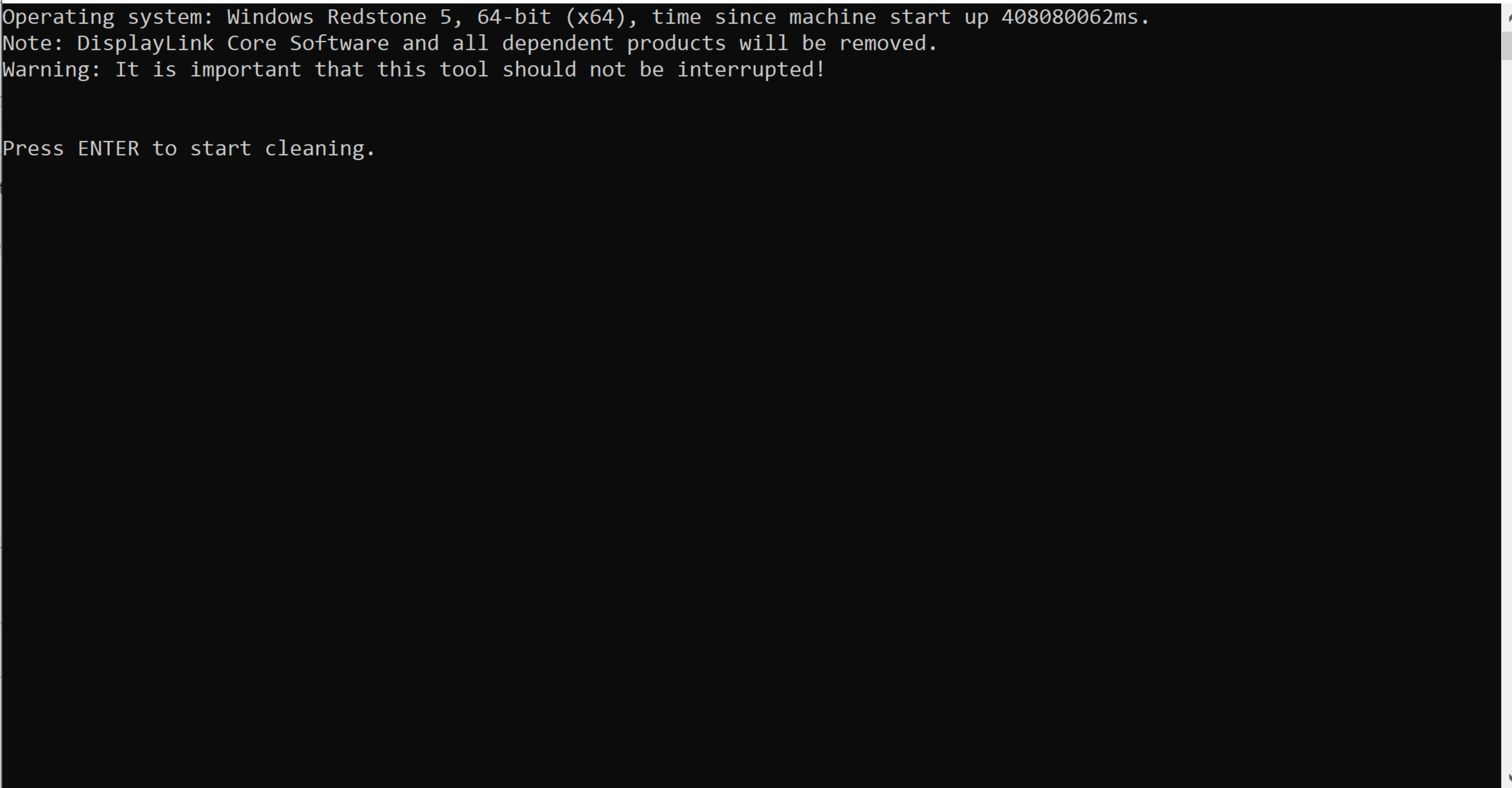 Install the older version of DisplayLink Dock Driver
1. Go to dell.com , look for DisplayLink Dock Driver and click Older version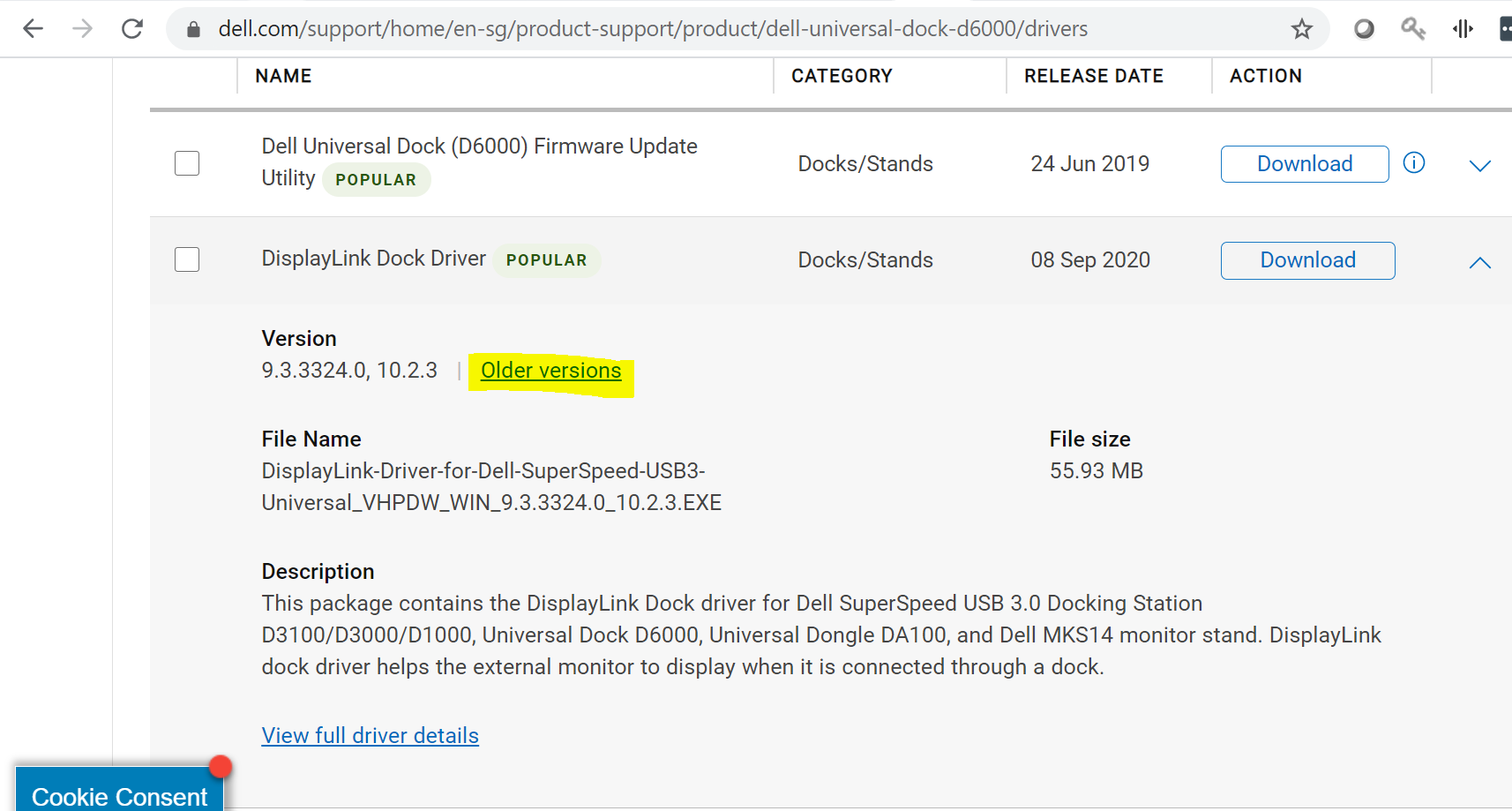 2. Download and install version R9.1M2,A02-00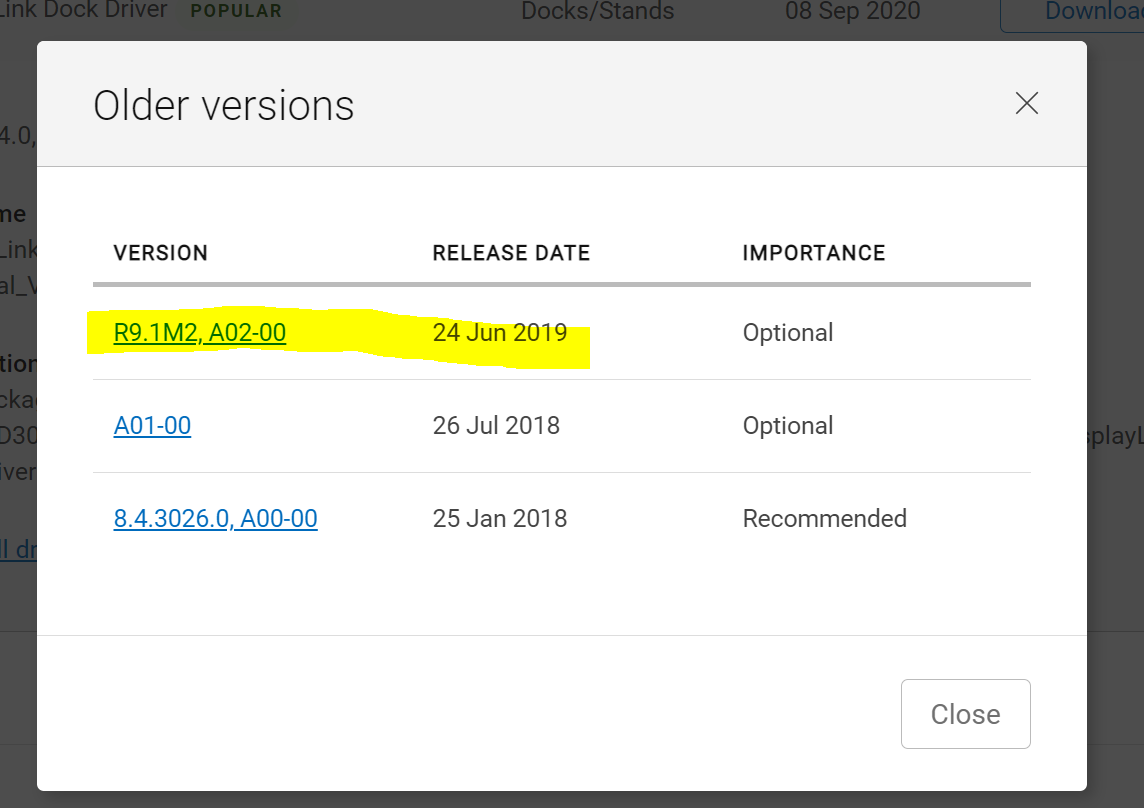 After install, monitor and test again.