Fix: The site can`t be reached error for a website
Author:
fan
&nbsp Posted:
3 September 2020
&nbsp Viewed:
39 times
&nbsp Tags:
#Windows 10
#Network
---
You may encounter "The site can`t be reached" error for a particular website only. After eliminating the firewall, proxy and browser cache issues, this could be caused by your DNS.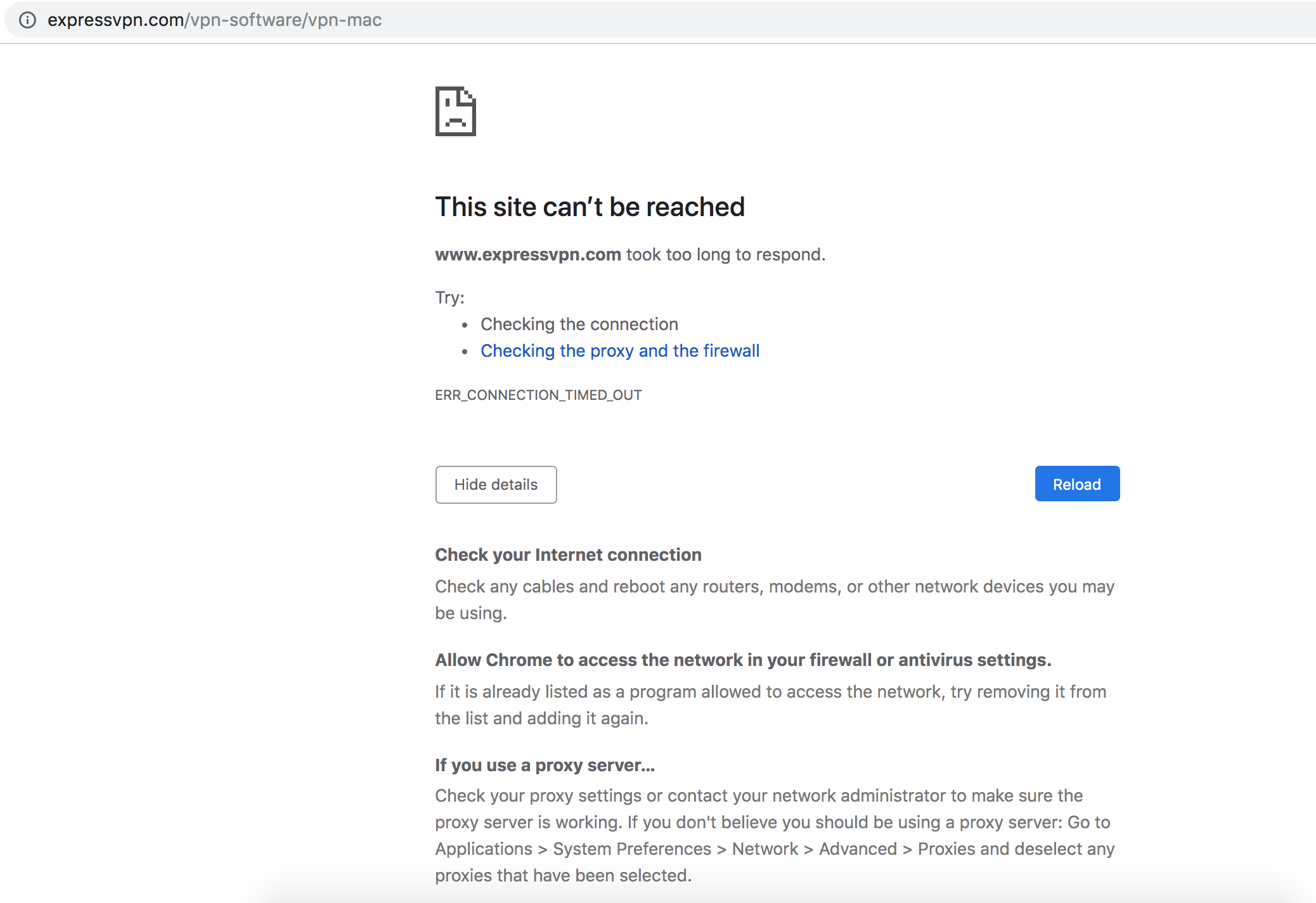 Step 1: Flush DNS Cache For Windows
Step 2: manually assign the IP address to the domain name e.g https://www.ts-wiki.com/
Retrieve the IP address for ts-wiki.com
1. Open the cmd and enter the following command: ping ts-wiki.com
2. Copy the IP address from the result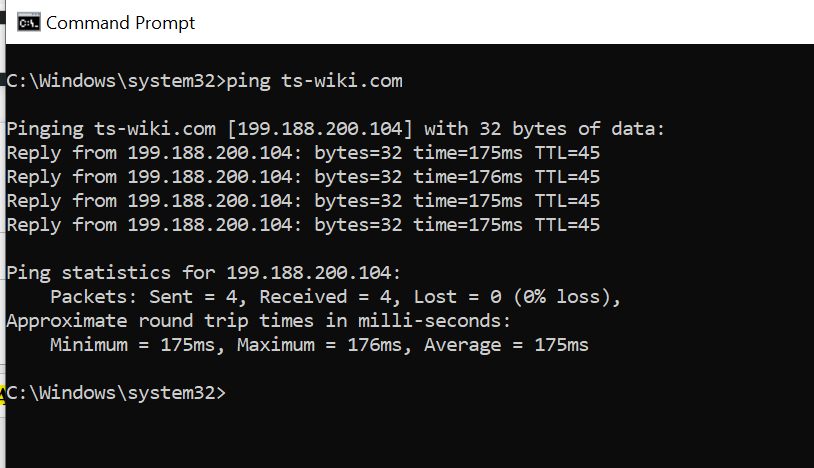 Or you can get the IP address of ts-wiki.com from the following website ipinfo.info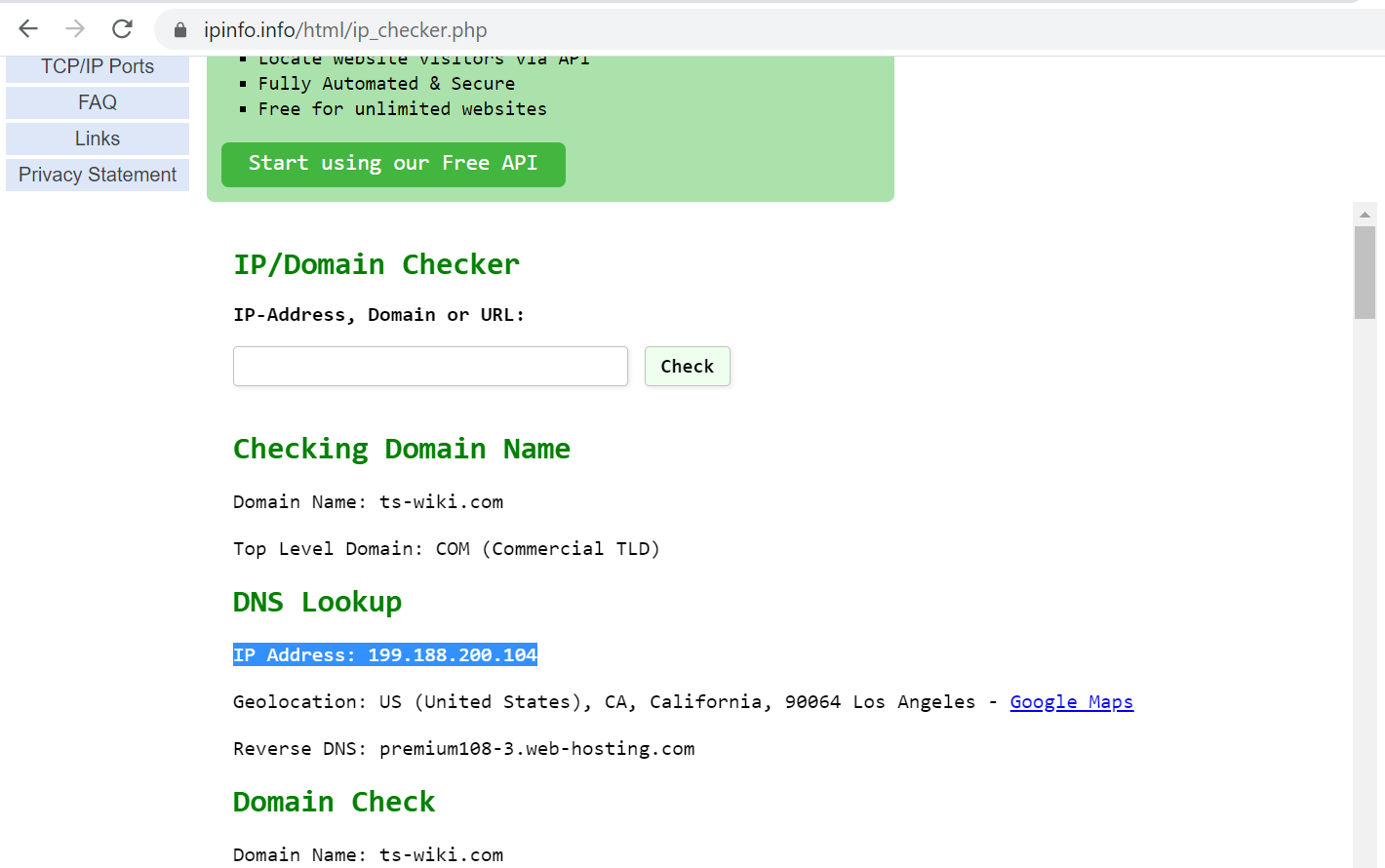 2. Open File Explorer and go to C:/WINDOWS/system32/drivers/etc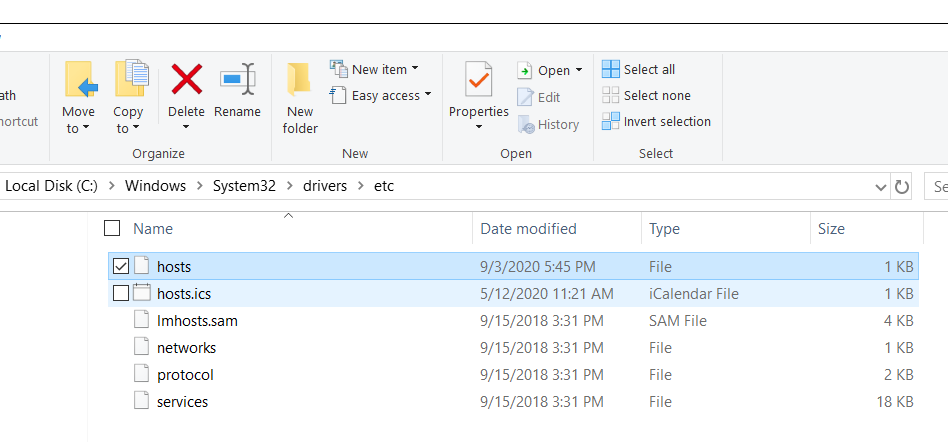 3. Once your have the IP address. Copy the host file and paste it to Desktop (Or any other location)
4. Open the the host file from desktop with notepad.
5. Add the following line to the host file : 199.188.200.104 www.ts-wiki.com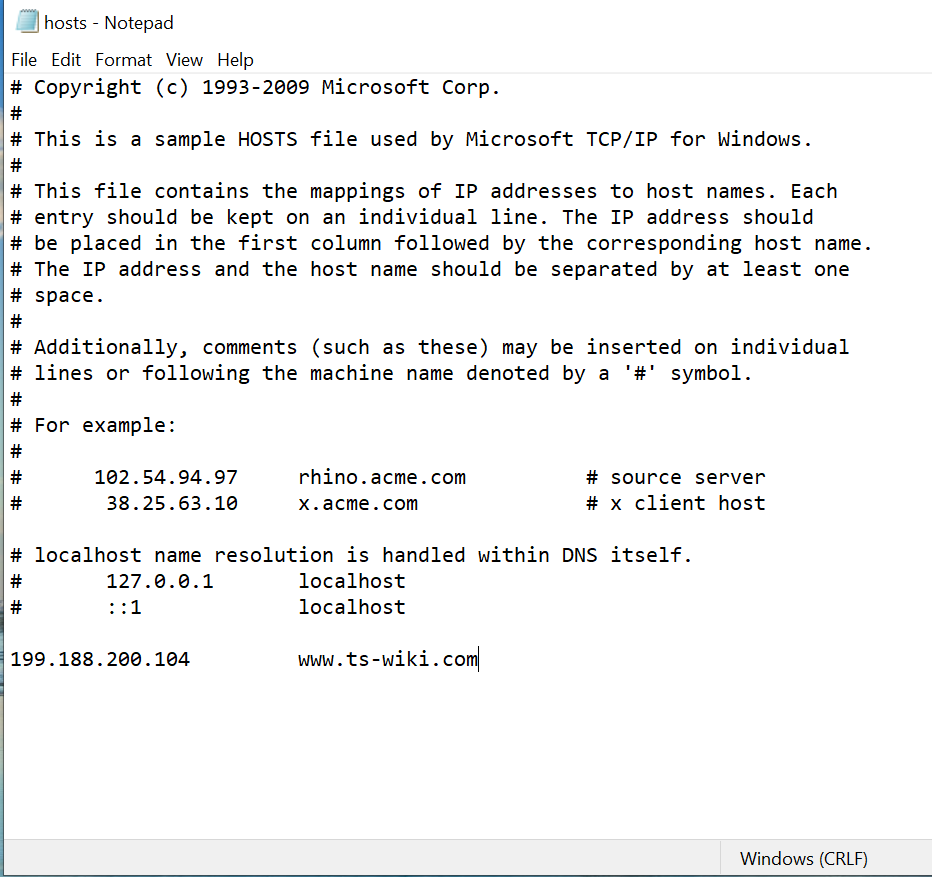 6. Save and close the host file
7. Copy and paste back the host file to the C:/WINDOWS/system32/drivers/etc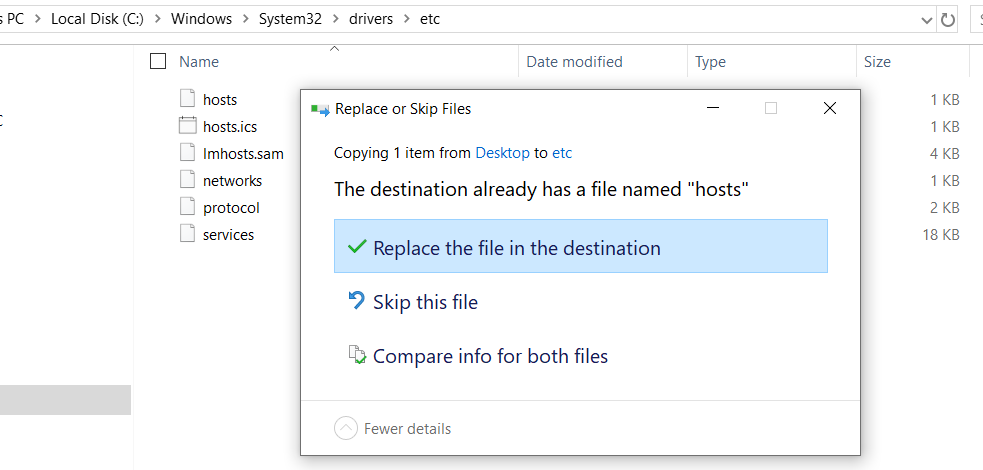 8. Click Continue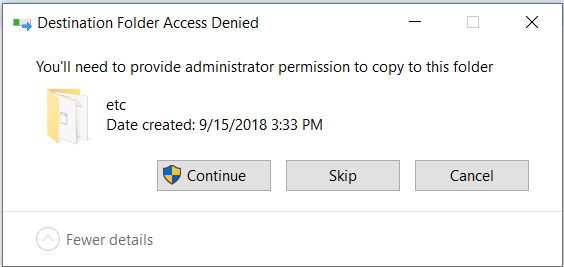 9. Try to access the website from your browser again