Fix outlook exited without closing outlook data file error
Author:
Tony
&nbsp Posted:
22 May 2020
&nbsp Viewed:
27 times
&nbsp Tags:
#Windows 10
#Outlook
---
Error: `Microsoft Outlook` exited without properly closing your Outlook data file. `Microsoft Outlook` must be restarted. If this error message recurs, contact support for assistance.
Method 1: Open Outlook in safe mode and check:
1. Close Outlook.
2. Click on Start< All Programs< Accessories< Run
3. In Run window and type outlook /safe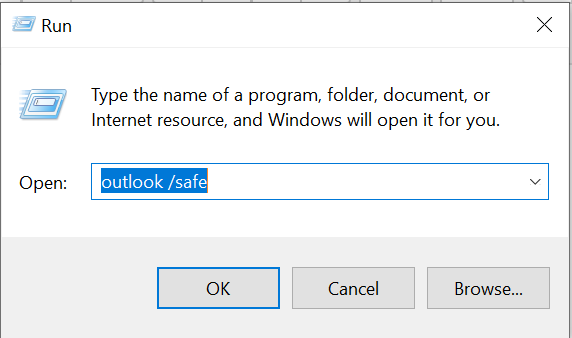 If you are able to work with Outlook without any problem then the issue might be due to add-ins. In order to disable the add-ins follow the steps given below:
4. In Outlook, click on File< Options< Add-ins.

5. Under Manage select COM Add-ins.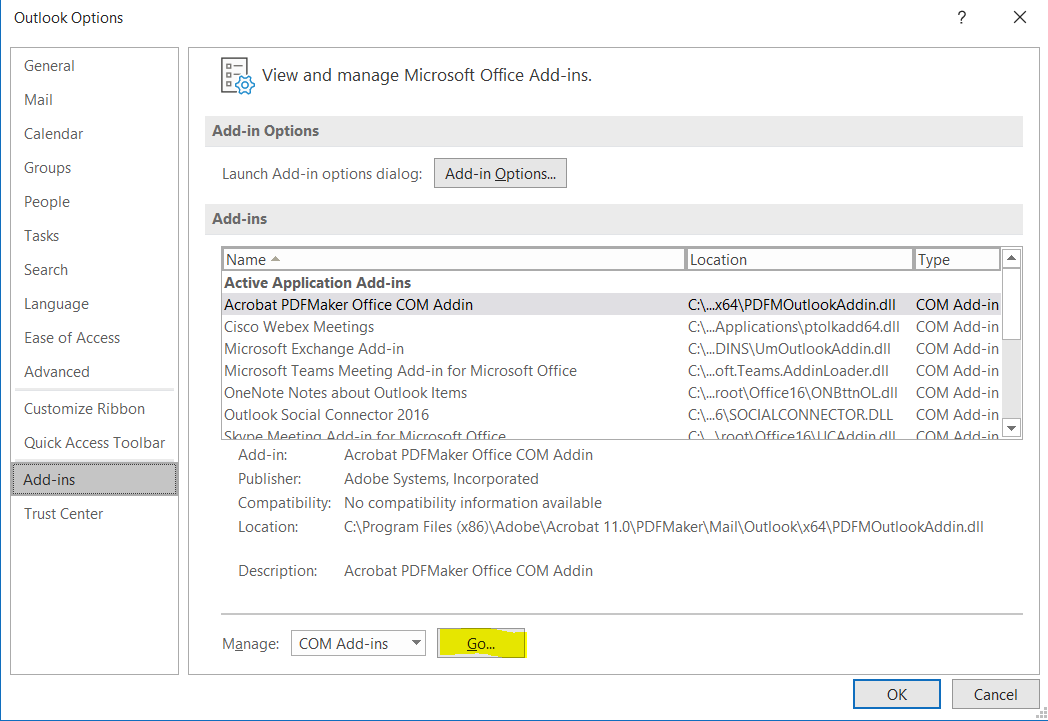 6. Click on GO options beside Manage, uncheck all unnecessary add-ins and click Ok.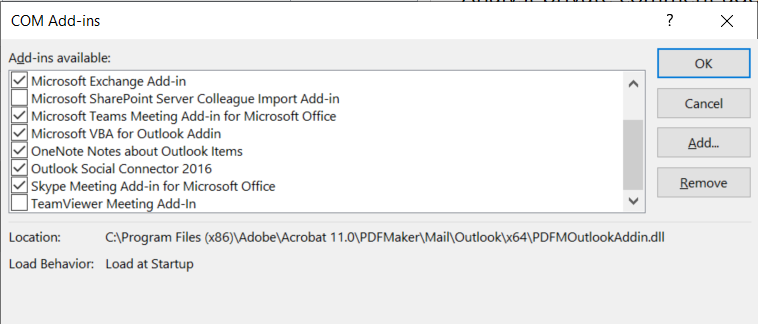 7. Try to open Outlook and check if it works fine.

Method 2: Scan the PST file for errors:
Refer the link mentioned below and run the Inbox Repair Tool to scan the PST file and check if it helps:
http://office.microsoft.com/en-us/outlook-help/scan-and-repair-corrupted-outlook-data-files-HA010075831.aspx
Note: Ensure to run the scan PST till you get the message No errors found.